Healthy Relationships (LEAP)
What is Leadership for Empowerment & Abuse Prevention (LEAP)?
Developed in collaboration between VCU's School of Social Work and the Partnership for People with Disabilities, LEAP provides training on healthy relationships and information about preventing abuse to adults with disabilities. LEAP has two parts, the first is training for adults with disabilities, the second is a guide for supporters and families. To learn more please see the information below.
Participants learn about:
Healthy, unhealthy, and confusing relationships

Asking permission before touching

Different ways to say "NO"

Identifying feelings and physical signs associated with being uncomfortable

How to get help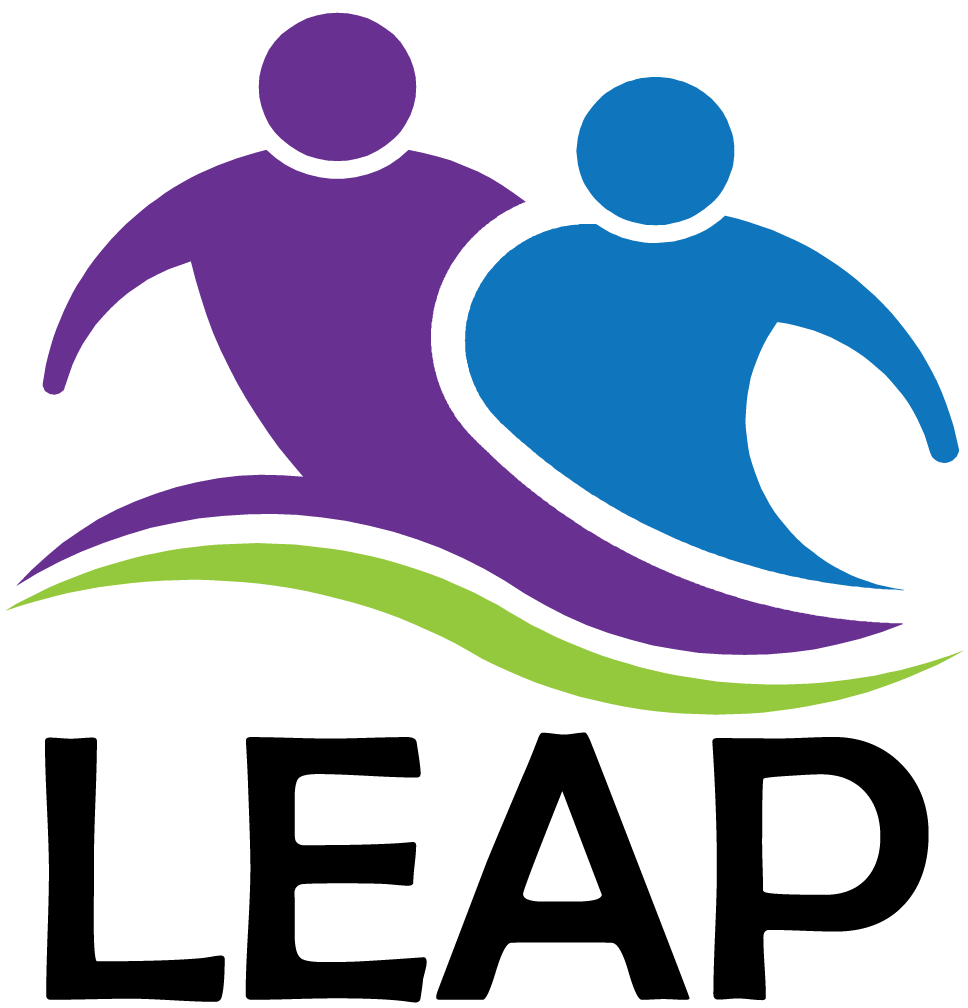 LEAP IS ABOUT

LEAP IS NOT ABOUT

Healthy relationships

Healthy boundaries

Healthy touch

Who should you trust?

How to get help

Sex education
Dating
Sexual behavior
Gender Identity
How the Training Works
CONSENT

A group presentation and 1:1 with each participant

TRAINING

Four sessions of approximately 90 minutes each

ASSESSMENT

Three 1:1 sessions with each participant
LOGISTICS

CO-TRAINERS
WHERE
Training sessions are presented by a trainer with
a disability and a support trainer.

Co-trainers will travel within a two-hour radius of Richmond, Virginia to provide the training

.
AUDIENCE
TRAINING SITES

Groups of 8-13 adults with intellectual and developmental disabilities

.

Provide a space with tables and chairs for training participants and co-trainers.
How to Schedule a Training
To schedule a training or to learn more about LEAP, please contact ppdleap@vcu.edu
LEAP Partner Guide
Thank you for your interest in preventing abuse for people with intellectual and developmental disabilities (IDD). This guide is for family or support providers of a person with a disability who has participated in LEAP training. The LEAP Partner Guide can be downloaded here.
LEAP Brochure
Promoting Healthy Relationships . Leadership for Empowerment and Abuse Prevention. To view, visit the page on this website.
Copyright 2019, Virginia Commonwealth University